It's fair to say that you might struggle to find some good skiing in Italy – not because there isn't much of it, but because there are so many options you'll be left spoilt for choice!
Across Italy, there are quite literally hundreds of different ski resorts that provide some of the best skiing to be found anywhere in the world.
From traditional villages to large purpose built ski resorts, you'll be able to find something to suit all tastes and that caters for a wide range of different abilities.
In short, whether you are looking for gentle slopes on which to learn the ropes and take your first tentative steps on skis, or want to go off-piste looking for a more extreme challenge, Italy will deliver the goods.
Italians are famed for their hospitality, so when you add that to the mix, a ski trip to Italy only becomes more and more appealing.
And when you also consider that the top resorts are only a few hours away, and that the prices are arguably lower than you might expect, it's easy to see why so many people choose Italy for their winter break.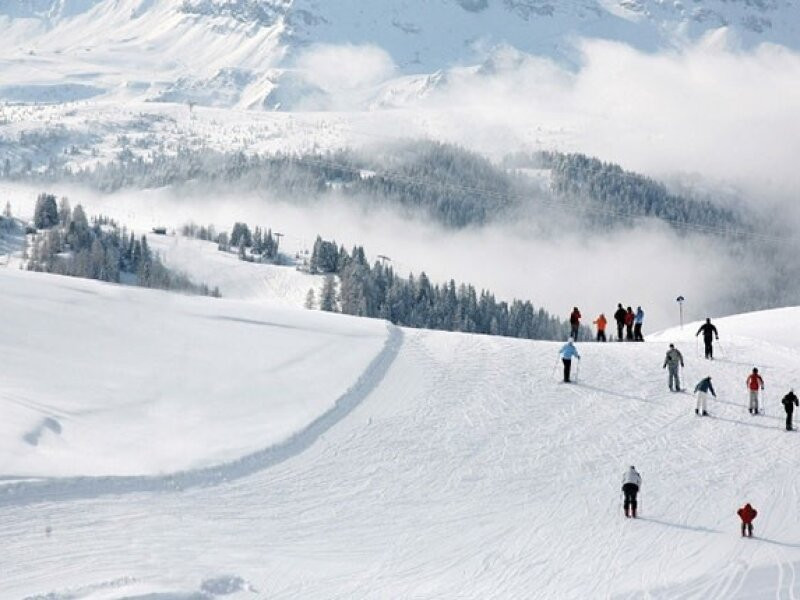 Ski areas in Italy
There are plenty of options when it comes to skiing in Italy, so it's largely down to personal preference as to whereabouts in the country you head on your winter adventure. It should come as little surprise that the Dolomites is a popular choice given that a dozen different ski areas can be found – and can be covered with a single super ski pass. Beginners and those with children may want to head for Kronplatz or Val di Fiemme, with the world class black run in Alta Badia catering for the experts. There's even the chance to leave the slopes for some cross country skiing in the high valleys of Alta Pusteria.
Apres-Ski
From the social scene in Monte Civetta to the boutique shopping of stylish Cortina d'Ampezzo and the bustling bars and restaurants of Corvara, Italy is a destination that will leave you spoilt for choice when it comes to après-ski. You'll certainly have plenty to keep you busy after a day on the slopes…
Ski Accommodation
Italy has a fantastic range of accommodation for those who are planning a ski break, with a wide selection of hotels and chalet hotels located within the main resorts. Catered chalets are the ideal option for groups who want to get away to the slopes, whilst there are plenty of family friendly options.
Lift Passes
Lift passes in Italy can grant you access to a large number of runs depending on the area in which you are travelling. Get in touch to secure yours before you leave home and we'll make sure you have the best pass to suit your needs.
Popular Ski Resorts in Italy
Other Ski Resorts in Italy