Looking for a ski experience like no other? Then what about swapping a traditional break in the Alps for a long-haul adventure in the mountains of North America?
Okay so the flights might be longer, but that only gives more time for the anticipation and excitement to build as you head for a ski destination like no other – and one that is certain to leave you wanting more.
The USA is the ideal option if you are looking for their extra special ski break and the long haul nature of the flight means it's perfect for those who want to spend a larger amount of time showcasing their skills on the slopes.
America boasts a great choice of ski resorts from the 'old west' charm of Breckenridge to the purpose-built capital of powder, Vail. For a really 'cowboy' experience choose Jackson Hole, while Lake Tahoe is as pretty as a picture. The friendly and accessible American culture makes this an excellent choice for families and those learning to ski for the first time.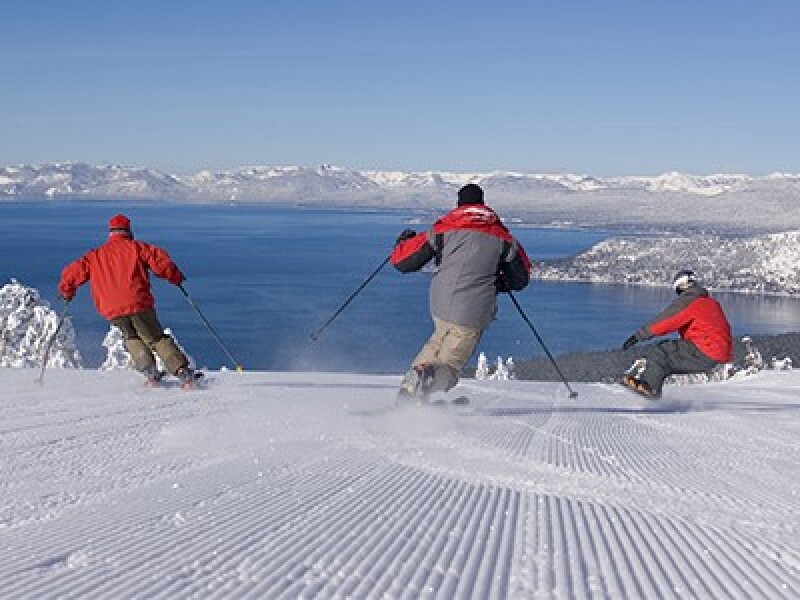 Ski areas in USA
Within the USA, there are various areas in which to enjoy top quality skiing, with the most popular being located within the states of Utah, Wyoming and Colorado. The latter is particularly well known around the world as home to the world-renowned resorts of Aspen and Vail; both of which offer skiing of the highest quality amongst some of the most dramatic backdrops anywhere in the world.
Jackson Hole in Wyoming is another top resort, with a combination of well groomed slopes and impressive off-piste options catering for experienced and rookie skiers alike.
Apres-Ski
When it comes to après-ski – quite literally 'after ski' – you'll be spoiled for choice during a break at one of the USA's top resorts. With many of the top ski destinations having developed around the fact that people come flocking in to hit the slopes, it should come as no surprise that the resorts have put plenty of focus into après-ski, with plenty of bars and restaurants in which to relax after a busy day showcasing your skills. In fact, there are few better places in which to enjoy the full ski experience both on, and off, the slopes.
Ski Accommodation
The options when it comes to accommodation for a ski break in the USA are wide and varied – which ensures there is something to cater for all manner of ski trips. From hillside hotels to stunning chalets that are perfect for larger groups and families, there are accommodation options to meet all needs.
Lift Passes
Your lift pass acts as your ticket to the slopes and means you'll be able to use the ski lifts that will take you to the top of the slopes. Book in advance and you'll be able to get down to business as soon as you arrive in your resort.
Popular Ski Resorts in USA