Skiing is one of those activities where the old adage 'fail to prepare, prepare to fail' rings true - particularly when you are considering going on a ski holiday for the first time.
It can be a daunting experience to head off the slopes as a complete novice but that doesn't have to be the case, especially if you follow our top hints and tips for a rookie skier…
Get in shape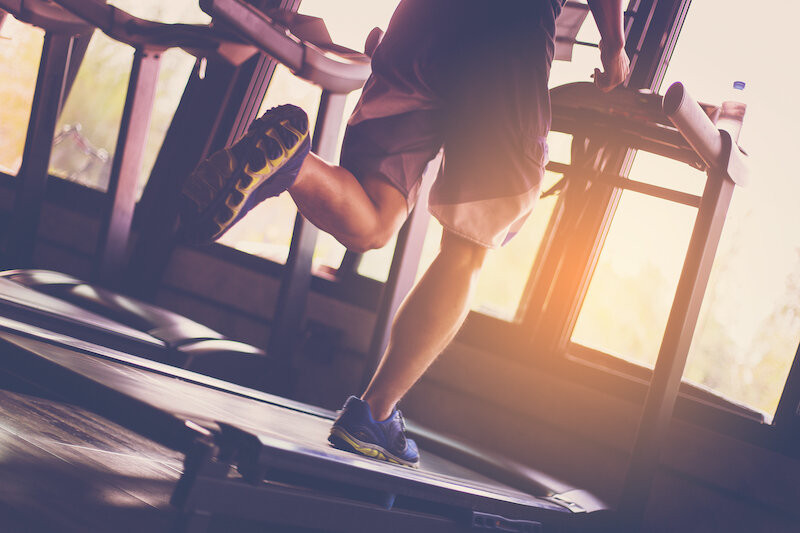 There is no denying that skiing is a physical activity and one that is going to use quite a bit of your energy when you take to the slopes.
With that in mind, you want to make sure that when the time comes, you don't spend a day skiing and then spend the next two in bed recovering from exhaustion.
For obvious reasons, you'll want to pay particular focus to your leg muscles as they are going to be worked hard but small changes can make a big difference. Take the stairs rather than the lift, stroll to the shop rather than taking the car; every little bit will help.
Running is also a great way to not only improve your leg muscles, but also to improve your stamina - something else that you're going to need when the time comes.
Head for the (indoor) slopes
Across the UK, there are various indoor ski slopes that you could visit before you head for the real slopes to get some early practice under your belt.
Whilst a short indoor slope will be a different challenge to hurtling down the side of a mountain in the French Alps, if will at least provide the opportunity to learn some of the basic skills that you will need when your holiday comes around.
A few weeks of lessons, or an intensive day long course, is a great way in which to prepare for the challenges that lie ahead.
Get kitted out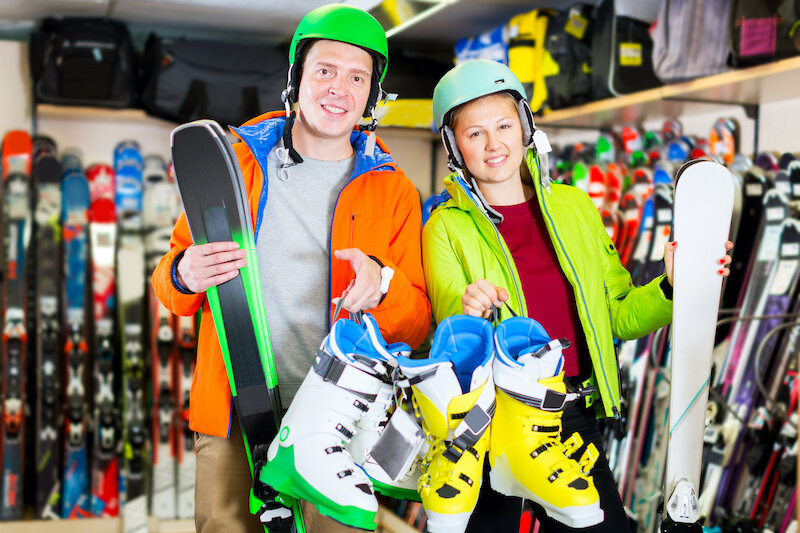 Or maybe not. To go skiing you are going to need plenty of specialist gear but that gear all comes at a cost.
If you are heading off on your maiden skiing holiday, it can be a lot of money to pay out for something you are sampling for the first time, particularly when there is a chance that you might end up deciding that skiing really isn't for you (we know that's rare, but it can happen).
With that in mind, it's certainly worth looking into what equipment you can rent whilst you are away on your maiden ski holiday. Obviously there are certain things, like your base layers, that you'll want to buy yourself but you're much better off to rent more expensive equipment like ski boots, helmets and the skis themselves.
Think of it as a 'try before you buy' exercise, where you can not only see if skiing is for you, but also find the right equipment that is comfortable to use and which will perfectly suit your needs.
At the end of the day, as a complete beginner, there is no point in going out and spending a huge amount of money on top of the range equipment that you don't really need. As you improve then you may want to invest yourself, or you could just rent higher performance equipment in the same way that you might upgrade when hiring a car during a summer holiday in the sun.
Find the right resort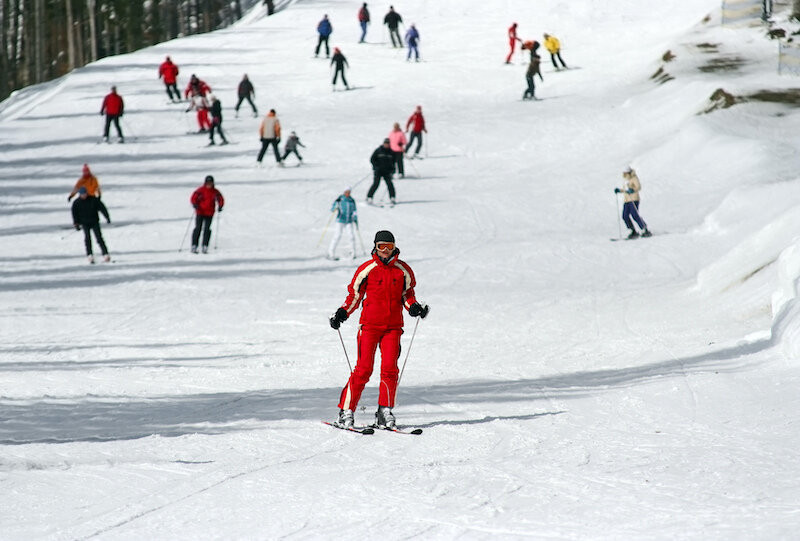 The majority of people will do this as a matter of course, but doing your research in advance is particularly key when it comes to a ski holiday. If you are booking a trip to Spain and suddenly find that your hotel is a bit further from the beach than you expected, it isn't really the end of the world.
However, if you book a ski holiday and then arrive at the resort to find that it is packed with black runs and there is nothing to cater for beginners, you're going to have a problem…
When looking for a resort to visit for your first ski holiday, you'll want to ensure there are plenty of green runs, which are those that are perfect for complete novices. If you're had some practice beforehand, or are a quick learner, then a decent number of blue and red runs will mean that as your skills improve, you can move up to the more challenging runs.
Another fact you won't want to overlook is whether the resort you are looking at has a good quality ski school if you are going to be learning the ropes. Some schools are better than others so you'll want to find one that is highly rated, and which meets your needs.
Secure the right package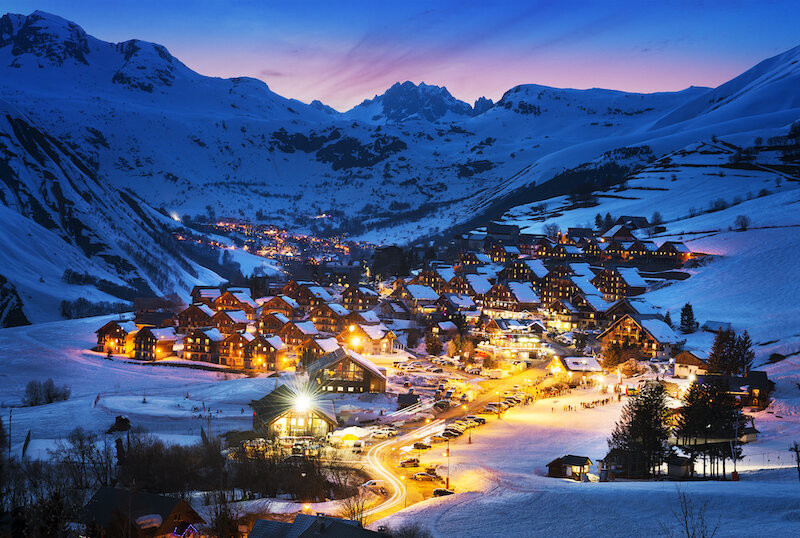 As with any kind of holiday, there is all manner of accommodation available if you want to ski, from budget self-catering apartments to high-end all inclusive chalets and hotels.
As a rookie, you're best bet it so to go for something like a catered chalet where you know food and drink will be covered, which leaves you free to focus on honing your skills on the slopes without needing to then worry about sorting out food and drink when you decide to head back to your accommodation.
Catered chalets will also provide access to a wider range of services than you would get if you booked an apartment, so there will be people on hand to help guide you around the resort, to help you book lessons and to let you know where the best apres-ski is - which we known is crucially important…
Location is particularly key to a beginner and the closer you are to the slopes, the better. Take our word for it when we say that trying to walk in ski boots when you're carrying all your equipment isn't alway as easy as it might look...
Aside from the accommodation, you'll ideally want to try and find a package that includes things like transfers and lift passes, which will otherwise be extras that can quickly make your cheap break more expensive that you expected. You'll want those transfers to be as short as possible as it can be a number of hours to some resorts which, by their very location, can't be accessed with ease by a passenger plane.
When it comes to a ski holiday, it's important not to simply focus on the bottom price - cheap isn't always the best.
Learn from the right people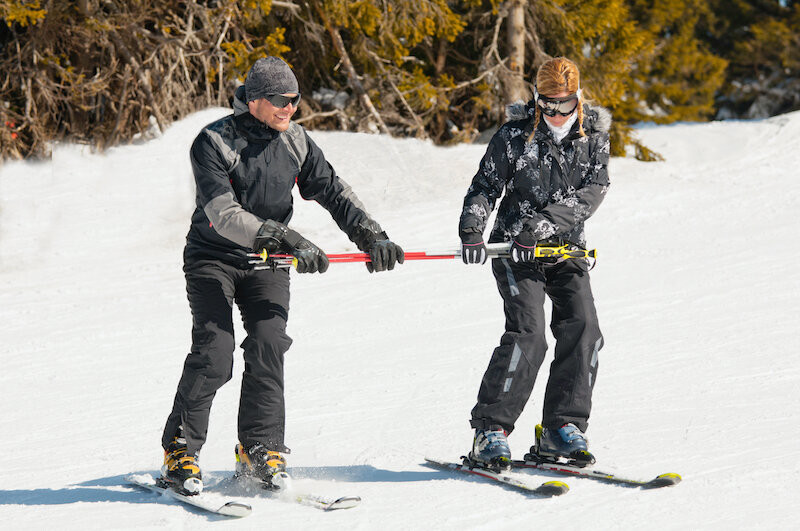 Whether you plan to have lessons before you travel or want to learn on the slopes, one important factor as a ski newbie is to learn from the right people.
Anyone who has learned to drive with their parents, or who has been the parent doing the teaching, will know that it can be a hugely stressful experience for everyone involved. Patience can be lost quickly, arguments begin and there are plenty of bad habits that can be passed on.
If you're a novice skier but others in your party aren't, then let them go off and do their thing whilst you learn from the experts. At the end of the day, they are there to teach people of all levels and you won't find yourself pressured to go beyond what you are comfortable with just because a member of your group is sick of waiting for you to progress and tries to move you on to more challenging slopes before you are ready.
Get covered
Travel insurance is something that you should be taking out regardless of where you are going on holiday because you never know what might happen whilst you are overseas.
That is something that is particularly true on a ski holiday because the nature of the sport means that you could end up taking a tumble at some point and coming off worst - even the very best do it.
When booking insurance for a ski holiday, you need to make sure that you are fully covered for the activities you'll be taking part in as some budget insurance cover might seem to be a good deal, but doesn't actually provide the levels of cover that you'll need.
Specialist ski insurance may be slightly more expensive, but it'll be money well spent if the worst comes to the worst and you do actually need to make use of it.
Don't give up!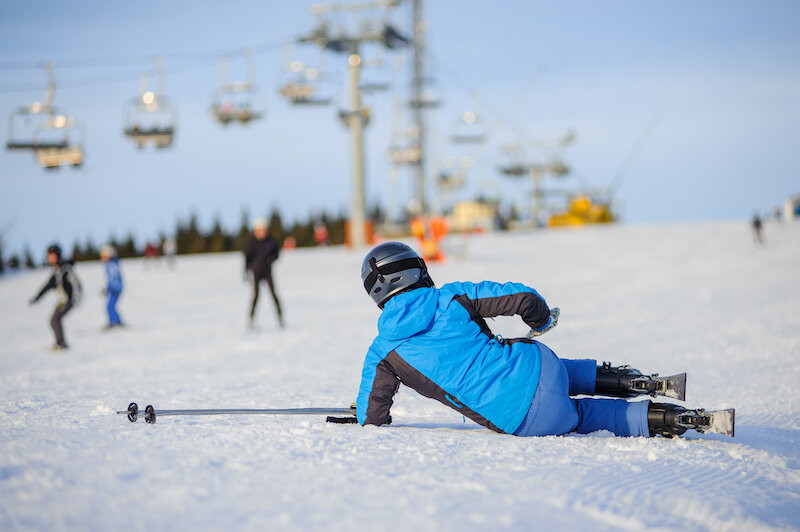 Learning to ski can be a challenge and whilst there are some people who will pick it straightaway, there are others who will need a few more lessons and take a bit longer.
However, don't get disheartened if you are finding the going tough and certainly don't give up because the feeling you'll get when you find your feet and are flying down the slopes (even at a relatively slow speed) is something you'll not forget in a hurry.
And as we well know, once you have taken the time to gain the skills required and have sampled top class skiing for the first time, it certainly won't be the last.